Emad, PhD student, Murdoch University, Australia
I thought I would like to put pen to paper and compliment Australian Education Center on the excellent service and assistance its office provided for my family and me.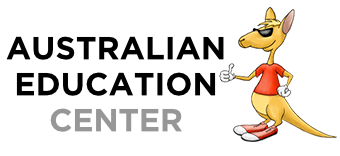 When I came to the Australian Education Center office I was in doubt of how the process of obtaining a visa and going abroad with my large family works. At that time I wasn't sure whether it was the right decision to move all my family and leave my prestige position at the Agricultural Department for my future studies in Australia. My English wasn't excellent, so it was another barrier that I could face. The Australian Education Center staff guided me through all the steps and made sure that I was aware of all the minor problems that I could face as a foreign student abroad, for example having trouble finding accommodation for a family of five with three children.
The office guided me along my journey starting from the preference of my course of study to the very moment of me arriving at Perth airport, Australia. It was brought to my mind that I couldn't have asked for a better service. Most travel agencies/visa offices don't follow up with the student after he/she has received offer letter or visa.
Mr. Neil from Australian Education Center had really been a part of my successful journey, I could not have made the correct decision as I have never been abroad and knew very little of the education system and student visa system for Australia. Australian Education Center guided me through two different admissions & student visa applications – for my Masters and for my PhD in Australia.
I am more than happy to recommend their service to my friends and colleagues and have been doing so for the past six years. More than 200 other students and their family members that I know of have also been more than satisfied with the service provided by Australian Education Center . I have also joined their team as they needed someone who could continue following up with the students within Australia!
Emad, PhD student at Murdoch University, Australia
https://australianeducationcenter.com/wp-content/uploads/2020/06/AEC-logo-dark.png
156
340
Australian Education Center
http://australianeducationcenter.com/wp-content/uploads/2020/06/AEC-logo-dark.png
Australian Education Center
2020-06-01 16:42:09
2021-05-23 17:40:30
Emad, PhD student, Murdoch University, Australia