Esra, University of Curtin, Australia
I had come to ACE Online Center office with a ready plan that I had been preparing based on recommendations of my previous education agent and my friends studying abroad.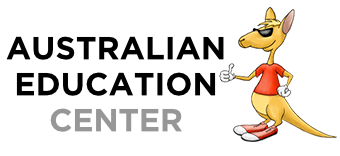 After my conversation with Mrs Liudmila (the agency's counselor) I was upset as I had been told to postpone my studies for a year, by another agent. At that time I wasn't clear of my motives and wanted to travel for my studies as soon as possible. But Mrs Liudmila took into consideration my culture; she understood that I wouldn't be able to travel alone. Indeed she was right I was planning to travel and live for the period of my studies with my brother.
But there was a problem that the visa conditions for a student visa didn't allow for my brother to receive a visa for the period of not more than three months. Mrs Liudmila had recommended me to take some time for my decision and while I postponed my studies to improve my English language in my home country. So I did, in the following two years I had gotten married and improved my English to the required level and travel with my husband to Australia.
Most of my colleagues who had gone for their studies abroad had come to ACE Online Center office for the advice and service. As I understood, this agency didn't just want to take money from their clients, but their goal is to be part of the success of the student. Therefore, they have sky-high reputation in my city.
Thanks you, Mrs Liudmila!
Esra – Master's student of Petroleum Engineering, University of Curtin, Australia
https://australianeducationcenter.com/wp-content/uploads/2020/06/AEC-logo-dark.png
156
340
Australian Education Center
http://australianeducationcenter.com/wp-content/uploads/2020/06/AEC-logo-dark.png
Australian Education Center
2020-06-01 16:37:06
2021-05-23 17:39:47
Esra, University of Curtin, Australia